WHAT OUR READERS SAY
A miracle book. I am truly enjoying the reading, It is absolutely fantastic. It has given me a new perspective on diet and lifestyle, relieving me of all stress and worries that I used to have, and providing with the answers to all my questions and all my doubts about "how to handle my diet" and "how to achieve my health goals". This book has made me understand that the solution is just in front of my eyes, and that not the big but the small and simple changes will actually make a great deal of difference in my diet, lifestyle, even life. Complex holistic nutrition theories have been broken down into easy-to-digest chapters that are just so clear, educational, practical, interesting and fun to read! And when I thought that it was all about food and water… the book never stopped surprising me with exercise, stress management, sleep, reconnecting to nature and many other new and interesting topics that just go beyond the typical doctor's advice! This is really the ultimate and simplified manual on day-to-day nutrition, health and wellbeing. A wonderful book!
Ms Kiran Patel (Malaysia)
Health Passionate

Dear Ruha & Enrico. At last I finished reading the whole book. Very simple and understandable for anyone. You seem to have covered all topics related to nutrition and much more… Hopefully many of the young and busy people will read Naturally DietStyle and make changes to their lifestyle, paying importance to the very diet that their body systems depends on. Lastly, the reading of food labels and picking the right food to prevent some processed food related diseases which are common among our teenagers. Adopting Whole-Food Plant-Based Diet is the way forward. Thanks for giving me the opportunity to have a copy of Naturally DietStyle.
Dr P. Vythilingam (Malaysia)
Family Doctor, PB Health Alliance, Former Honorary General Treasurer, Malaysian Medical Association Former President, Malaysia Vegetarian Society Former President, Asia Pacific Vegan Union

A honest book. Simple and easy to understand, it delivers no-nonsense information and practical tips for both health and wellbeing. A great read.
Ms Devi (Malaysia)
Business Consultant
I am still halfway, but I can say I like it a lot. The style is just so "fluid". All those nutrition concepts are explained in a way that is very easy to understand and apply, so as not to "scare" anyone with too technical explanations. I really like the tone too, which makes the reader feel comfortable. Kudos to the Authors!
Ms Eliana (Italy)
Embassy Officer
A noble cause. An easy read. With its humorous, flexible and practical messages, it makes you realize that it is actually possible to achieve health and live a healthy life. An amazing work that shows lots of effort and dedication.
Ms Jing (Malaysia)
Vegan Chef Vegan Restaurant Owner and Manager

Finally a book that is easy to read, with simple and practical teachings on how to actually improve our health. Highly Recommended.
Mr William (Malaysia)
Business Consultant
Easy to understand even for us non-native English speakers. Entertaining, captivating. Full of knowledge. Full of practical tools for the everyday person to literally change their life for the better, with little effort, with no sacrifices, and with amazing results – at least, that is my case! As the Authors say "we are naturally programmed to be healthy, and we can be healthy – if we just align ourselves to nature in terms of food habits and lifestyle". I thought these were just beautiful words… but after reading the book, not only do I know what they mean, I also understand now how to do it… and it is amazing, how simple that is! The book has now found its place in my bag, following me wherever I go!
Ms Anna (Italy)
Business Consultant
The real deal. The best investment of my life – minimum input, amazing results. The book's approach to health and nutrition is just what everyone needs, and what no doctor nor health writer before you has ever been able to deliver: simple and plain terms, general guidelines, a flexible diet that is built around each individual, and lots of tips for smarter food and lifestyle choices. Looking forward to the translation of the book into Spanish. Everyone in North, Central and South America should read it! Thank you guys, an amazing work!
Mr Candelario Banderas (Mexico)
Business Owner

Your manuscript was brought to our attention at the latest Editorial Board Meeting. Your work was found to be a thought-provoking and informative read, that will undoubtedly captivate a wide audience. The arguments that you put forward in favor of holistic nutrition are both interesting and balanced, and would surely convince many people to turn to a healthier lifestyle. The Board was keen to comment on your attention to details and applauds the way you have tackled the topic, bringing the reader to a stronger awareness and understanding. The work is felt to be of ambitious scope, a worthy addition to the genre, and it would have a place in the market.
Austin Macauley Publishers (UK)
Publisher

An easy-to-read and easy-to-understand book that gives lots of valuable information. Together with this book, I highly recommend everyone to attend the Nutrivolution workshops to get a better insight about food that are commonly consumed by us. Personally, the workshop changed my way of viewing food, and led me to read this book to further my knowledge.
Ms Komathi Doraisamy (Malaysia)

Such a great read. So knowledgeable! I never knew dieting can be stress-free in terms of style of eating and budgeting. Highly recommended!
Ms. Shazana Shakirah (Malaysia)

Finally a practical book for both dieting and living a healthy lifestyle. Kudos to the Authors. While reading it, I felt like the Authors were speaking to me directly. Everything in this book is extremely clear, humorous and real. Oh, and not forgetting the best part of this book, the final chapter! I have never come across any diets book that speak about "reconnecting with nature". This book reveals the truth. I just love it so much.
Ms. Ayesha (Malaysia)
It was great to read Naturally Dietstyle. So objective, so simple, and yet very rich with in-depth contents. The language is very accessible even to non-native English speakers. This book is empowering all of us to have a healthy lifestyle, in a most simple and effective way.
Ms Adriana Dvorá (Brazil)
Entrepreneur , Founder of "Women Support Women"
Michelin "stars" for culinary excellence are given out very judiciously and sparingly. But if they were also awarded for excellent writing, Naturally DietStyle would deserve at least three… There are many books of this kind in the market but this one stands out like a blooming broccoli patch in the desert for its quality content and presentation. A sumptuous, nutritious read!
Mr Nazery Khalid (Malaysia)
Avid Reader, Foodie
The book is a great resource. Well researched. Easy to read.
Ms Sharon Frese (UK)
Actress and Former Health Visitor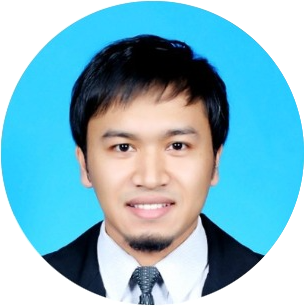 I feel privileged to be given the opportunity to interact and communicate with Ruha Thevi Veerasenan. I am grateful to have read this top-notch book. In it, Ruha remarkably managed to present an all-encompassing compendium of fundamental knowledge and breakthrough ideas on holistic nutrition. In particular, from my standpoint, I find her recommendations on the methods to adopt for sustainable healing of the body to be immensely compelling. Apart from her passion and dedication towards advancing knowledge and research on food, nutrition and health, as well as positively impacting the society through her expertise as a Certified Nutritionist and a Master Herbalist through her Nutrivolution movement, I feel that Ruha is also an affectionate person who truly values friendships and always empowers other people inclusively through her high-spirited personality.
Ts Dr Syed Farhan (MY)
Author, Educator, Technopreneur